It's December 23rd – the last day of this month of Simplify 7.
I'm looking forward to enjoying all the foods I've gone without since 27th November. Pork, chocolate, bread, cream and alcohol will most certainly be a part of my diet (in the non-calorie-controlled sense!) in the next couple of days.  It's traditional!
I love all the traditions at this time of year.  And, if it isn't too much of a contradiction to say so, I love how they change over time to accommodate new circumstances.  Over the years, Christmas Eve has sometimes involved several hours making Christingles, an evening in the pub with friends, a long drive to London to visit family and lots of preparation in the kitchen.
One of my favourite Christmas traditions is to attend the service of Nine Lessons and Carols at York Minster.  I actually haven't managed to get there for many years, but nothing really beats the sound of that lone choirboy singing the first notes of Once in Royal David's City.  These days, I listen to the service from King's College Chapel instead; it's still very special, but I miss that moment at the end of the service when they fling open the great West door of the Minster so that we can all flood out into the darkness – taking the real meaning of Christmas with us.
I think that's what I love about Christmas Eve.  All the preparation is done.  All the weeks of waiting and getting ready are over.  Finally, the moment has arrived and all that is left to do is enjoy it.  These days, my Christmas Eve traditions include helping to prepare the vegetables for The Bridge Christmas dinner here in Guisborough (hopefully sprouts rather than swede!), cooking my ginger glazed ham (recipe here), preparing the vegetables for my own Christmas dinner, enjoying a drink or two with friends and neighbours and going to the late night Christmas Eve Communion Service at GMC.  I can't deny that it's comforting to think that the next few days is generally quite predictable, given that so much of life is not – and that 2016, in particular, has been disturbingly unpredictable at times.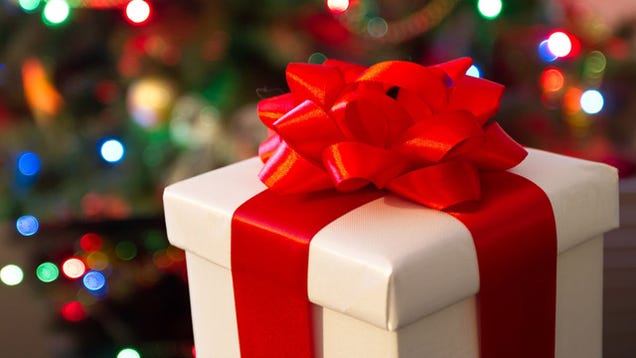 On the other hand, one of the other things I love about this season is surprises!  I love surprise gifts – both giving and receiving them.  I can't deny that I feel the tension: giving and getting in a context where we all already have so much doesn't always feel very comfortable.  I'm not in favour of people getting into debt or going without what they really need in favour of buying expensive luxuries that will never mean all that much.  I also hate the idea of people buying gifts just because it's the 'done thing' or they feel under pressure – a gift can't really be a gift unless it's freely given.  But gift giving is one of the ways we show our love for one another – and I think that's something we should definitely celebrate.
The legends around St Nicholas are based on his generosity and care for the people around him.  In one story, he deposited gold coins down the chimney to provide a dowry for young women so they could get married (and/or to save them from prostitution, depending on how sanitised the version is.)
Of course, the greatest gift – the whole reason for the season – was given freely and without any expectation of getting anything in return.  God with us.  Immanuel.  Despite all the prophets foretold, it was still a surprise.  In the words of this not very well known carol from the Iona community:
Who would think that what was needed
To transform and save the earth
Might not be a plan or army,
Proud in purpose, proved in worth?
Who would think, despite derision,
That a child should lead the way?
God surprises earth with heaven,
Coming here on Christmas Day.
(You can find the rest of the words here.)
With everything else that is going on in the world, I think it is well worth maintaining the Christmas traditions that focus on spending time with our friends and families, looking after one another, giving gifts and being thankful for what we have.
This month of Simplify 7 has brought the whole thing into a much sharper focus for me and I  feel like I have more than ever to celebrate.  I will continue to pray for all the themes that have given me a focus this month – and for all of you who have read this blog over the last few months (I continue to be surprised by who that includes!)
The next month of Simplify 7 will begin in the New Year and I will tell you all about it then.  In the meantime, I wish you all the peace and joy of Christmas.  And here is a little gift from me to you…well, actually from me to a refugee, but I hope you take some pleasure in it too!