In the grand scheme of things, the daily irritations I am dealing with are almost completely insignificant.  When I hear about people murdered by their own government in Syria, talk with a man who hasn't eaten for three days, read about how the courts treat women abused by their husbands, or even just observe how friends and family are dealing with major life-stressors like bereavement, divorce, moving house, changing job, having a child…well, let's just say that it puts my own, mostly very hum-drum dramas into perspective.  Government departments not answering my emails promptly, being given the wrong information by a company I need to trust, suddenly having to fit another task into an already overloaded schedule…minor stuff.  I know that.  But I'm sorry to say that there have been many occasions in the last week when I have let things get to me.  So much for fasting from stress.  I am unimpressed…with myself.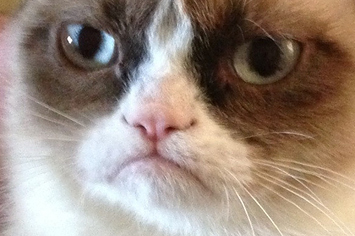 It makes me feel like a fraud.  But if there's one thing I've learned through the whole Simplify 7 exercise it's just how imperfect I am – and how important it is to just keep going, keep trying, keep focused.  If it was easy, I would probably already be doing it this way!
So I'm practising using some of those daily pauses to reflect on the positive.  I wouldn't really say I'm a glass half empty person, but I definitely have my moments and I've got to the point when I feel each of those moments is destroying me a little bit more. 
I don't want to live negatively – especially when there is so much in life to be genuinely positive about.
Those prayer pauses give me a chance to breathe, to think, to remind myself where my focus needs to be – and, really importantly, to take stock and give thanks…or, when that feels really difficult, to ask for help.  And believe it or not, I've had significantly more response to my prayers than I have from my emails to a certain government agency (who shall remain nameless!)  Some people might call it coincidence.  I prefer the term 'God-incidence': suddenly reading something (in the Bible or elsewhere) that is just what I needed to read, or having a conversation that suddenly makes everything clearer…it's not a new experience, but it's been a regular occurrence recently.  It makes me really aware of just how present God is in my life.
Last Sunday, I was privileged to hear some very powerful personal testimony from friends who've been going through a very difficult family time.  They are still going through it, but that was the point of what they were saying.  It's the same as the message that Paul repeated several times in his letters to the early Church:  keep your eyes focused on the goal (Christ) and keep running the race set out before you.  Trust in God to give you what you need to keep going.
It's not an appealing image – to me, anyway.  I know lots of people love racing.  But I'm not competitive in that way, and I always particularly hated running (track or cross-country) at school.  I don't even want to go to the starting line!  But it's an image that has just kept on cropping up, again and again in different ways, through all these months when I've been doing Simplify 7 – another one of those 'God-incidences'.
It's struck me recently (and I'm sure it's ridiculous that I've missed the point for so long!) that the race Paul is talking about is not really competitive in the traditional sense.  We all have our own race to run: my life is my life.  I'm unique – it's the one thing we all have in common!  The things that cause me stress (the hurdles) will not be the same as the things that cause another person stress; the way each person runs the race will be different – different speeds, styles, routes even.  We start in different positions and there will be different challenges along the way.  But that doesn't matter.  We just have to keep the focus and keep going.